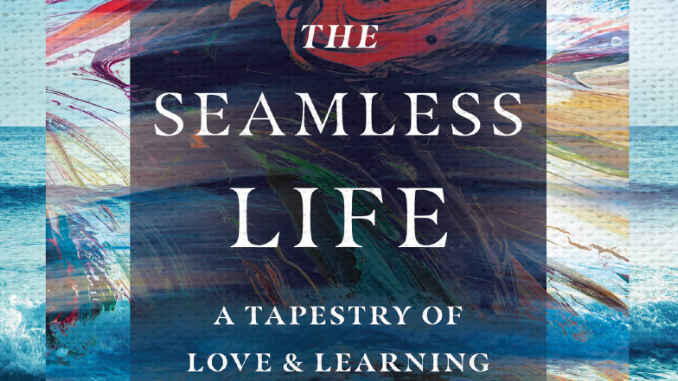 The Seamless Life: A Tapestry of Love and Learning, Worship and Work
by
Steven Garber
Published by
IVP
on January 14, 2020
Genres:
Non-Fiction
,
Christian Life
,
Memoir
,
Theology
Buy on Amazon
Goodreads
But what if we began to see all we are and all we do--our work, our play, our relationships, our worship, our loves--as significant to God and to what God is doing in the world? In these essays Steven Garber challenges us to move beyond our fragmented sense of reality, and to view life differently. Once we discover that there is no chasm between heaven and earth, and begin to see the truest truths of the universe woven into the very meaning of life and labor, of learning and liturgy, we are able to understand the coherence between the work of God and our lives in the world. This is the seamless life--to recognize the hand of God and the handiwork of God right in the middle of our ordinary lives. To see all of life as sacred.
The Seamless Life: A Tapestry of Love and Learning, Worship and Work is an attractively designed collection of short, photo-illustrated essays. The author, Steven Garber, shares personal anecdotes related to his upbringing, other experiences, and recent work consulting with businesses and organizations. Some of the essays are insightful, but others seemed bland to me, and many of them are so brief that I reached the end without fully understanding his message. For example, in the essays about his work with other people and organizations, he shares general reflections about business ethics and doing good, but he never explains what the organization's mission is, or what the meeting accomplished. Without any further development, the opening hook becomes a waste of space.
Some of the essays are more detailed and concrete, but they are all too short for him to fully engage with a chosen topic or the big ideas packaged within it. The premise of this book resonates with me, because everyone wants to feel a sense of purpose in their everyday routines, and Christians want to see glory and meaning in the everyday service that they direct towards God and others. Still, because each of these essays only lasts a few pages, the book can never fully flesh out its big ideas.
If I were familiar with Garber's academic work, I probably would have enjoyed this more, but I wasn't able to read these short reflections through the larger lens of his thesis-focused works. Instead, this book just seemed surface-level to me. Even though Garber shares some very insightful reflections about "the seamless life," this essay collection jumps around to different facets of related topics without slowing down to fully engage any of it.