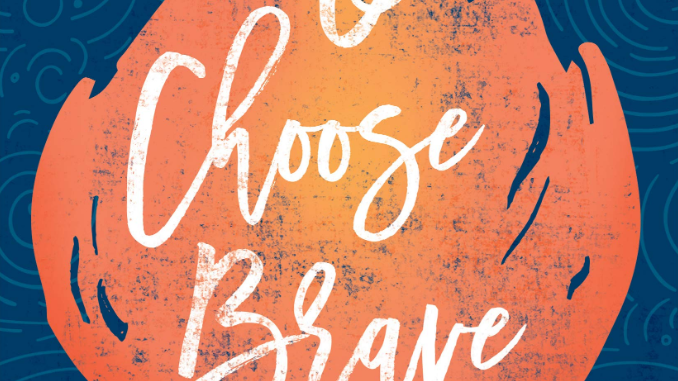 I Choose Brave: Embracing Holy Courage and Understanding Godly Fear
by
Katie Westenberg
Published by
Bethany House
on August 4, 2020
Genres:
Non-Fiction
,
Christian Life
,
Memoir
,
Theology
Buy on Amazon
Goodreads
What if fear is the new brave?
That's the question that you need answered if you are living afraid. Finding courage begins with fear itself--fear of the Lord. I Choose Brave reveals a countercultural plan to help you where you are--knee-deep in fears of parenting, the future, your marriage, and a world that feels unstable. When you're feeling fearful, the last thing you need is a social-media meme telling you to simply "power through" your fears.
In I Choose Brave, Katie Westenberg digs deep into Scripture and shows that finding the courage to overcome our fears must start with fear of the Lord. Hundreds of passages speak to this foundational truth, yet we have somehow relegated them to antiquity. In sharing her own compelling story of facing her worst fear, Katie serves up theological truth with relatable application. In this book, you will- discover a fresh take on an old truth that displaces fear once and for all- understand why the culture's idea of "fearlessness" is a farce- access the holy courage you were made for
With this new knowledge comes tremendous freedom. Hidden in the cleft of the Rock, the One truly worthy of our fear, you will begin to understand the only path to real courage.
In this deeply personal book, Katie Westenberg shares about her experience facing fear during a high-risk pregnancy that ended with a stillbirth. She pulls no punches in exploring the depths of pain and suffering that she experienced, but testifies to God's grace in the midst of it, explaining how she changed her relationship to fear through the "holy courage" of fearing God instead of her circumstances. She explains how when she viewed God with awe and wonder, instead of demanding a particular outcome, she was able to live with uncertainty and tragedy without losing her faith.
Each chapter addresses a different facet of life and a different virtue that we can experience by exchanging earthly fear for godly fear. Westenberg explores Scriptural narratives about the tension between the commands "do not fear" and "fear God," and supports her personal narrative with deep theological reflections that apply to people in any circumstance. This book is a great resource for Christians who are struggling with uncertainty and tragedy, or with society's expectation that we be "fearless." Westenberg is honest about the pain and horrors of life, and never waters down Scripture with a boot-strapping message of self-fulfillment.
I Choose Brave: Embracing Holy Courage and Understanding Godly Fear is earnest and bold. Women who have experienced traumatic pregnancies and child loss should approach this book with care, knowing that the vivid details may cause painful flashbacks, but this deeply encouraging resource can help women who are walking through dark times in their lives, or who are looking ahead and wondering, as Westberg once did, if they could survive their worst nightmares. This is a beautiful testimony of enduring faith, and of how the fear of God can overshadow all else.